Detection solutions for outdoor parkings
Detection per space
Schick Electronic imagined an outdoor parking management system composed of cable-less sensors surveilling every parking place's status. Each sensor is independent and has an autonomy of over five years.
The motorists can rapidly find free parking places thanks to our dynamic displays' guidance along their route.
A parking place's status and the duration of occupancy can be viewed at all times directly via the computer.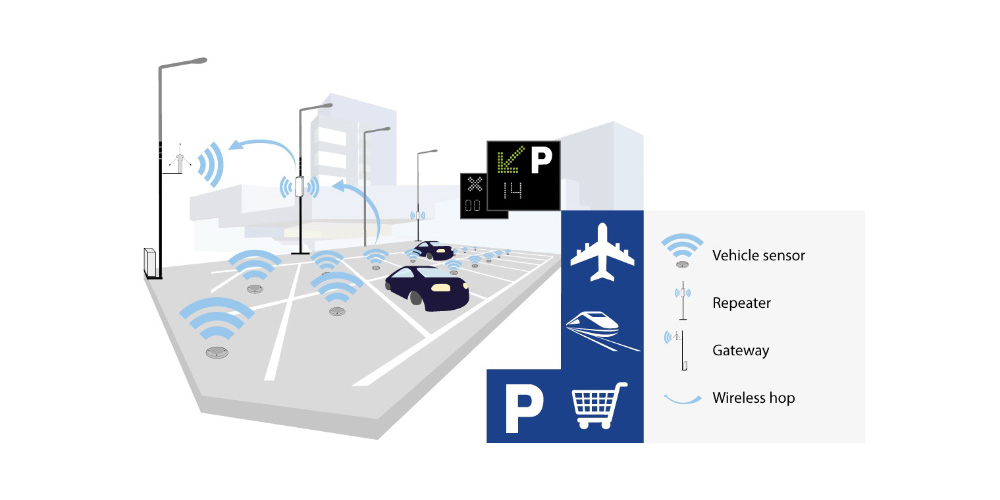 Operator and user benefits
The profitability of the system has been demonstrated in practice

Cities, airports and shopping centres benefit from increased traffic flow by reducing the time required to find a free space

30% of traffic in a city consists of motorists trying to find a parking space

Assisting these motorists to quickly and easily find a parking space has a positive impact on traffic fluidity and therefore user satisfaction, as well as reducing emissions levels

Cars overstaying their permitted parking time can be rapidly identified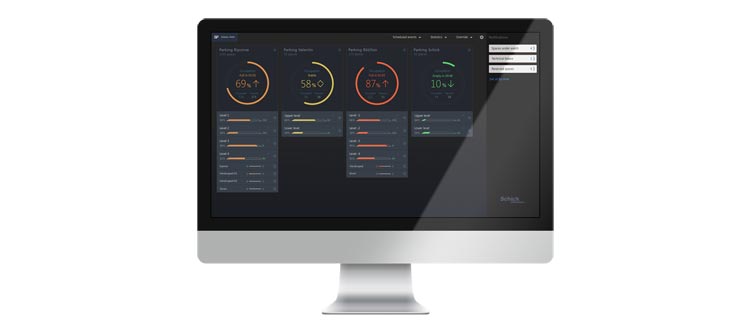 Optimisation and management
To optimise your parking's management, the WinSP software centralises and provides all the data in real time.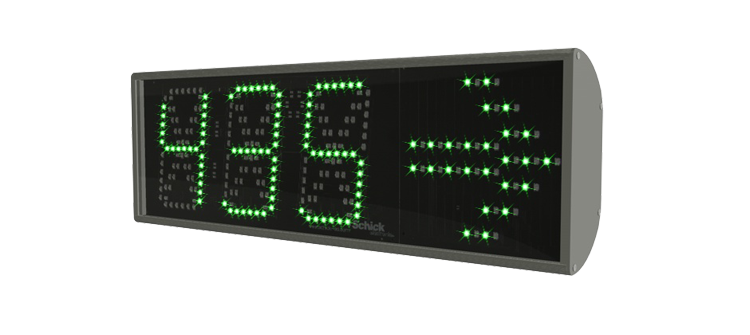 Visual guidance
Thanks to our bright dynamic displays, the user is constantly informed of the parking's situation and is guided throughout their route.