Camera individual detection solutions for indoor parkings
Parking Guidance System with Automatic Number-Plate Recognition (ANPR) and Object Detection
Camera-based indoor Parking Guidance System
The indoor parking camera allows the detection of up to 6 vehicles and takes less than one second per analyzed space. It embeds its own image concentrator and connects easily to your existing Ethernet network.
Automatic Number-Plate Recognition allows you to offer your customers a find my car service and to ensure that users respect the reserved areas of your car park.
This camera can also detect foreign objects as well as poorly parked vehicles. It integrates LEDs for guidance.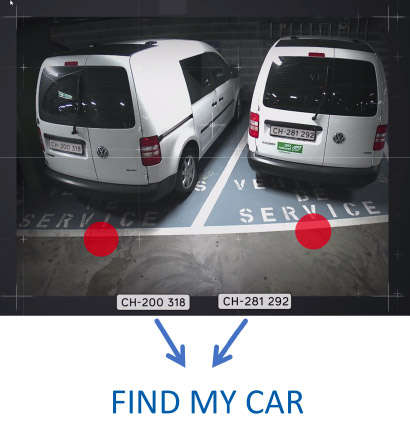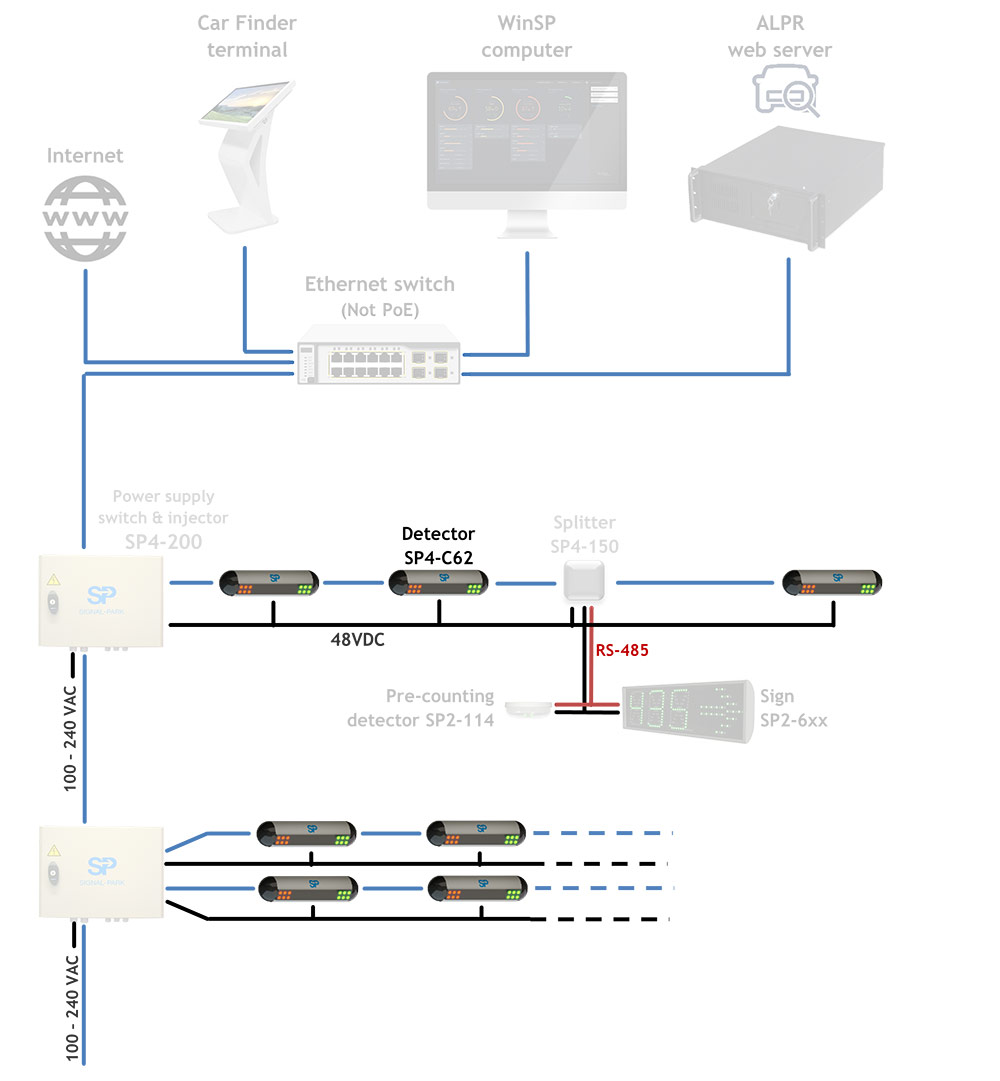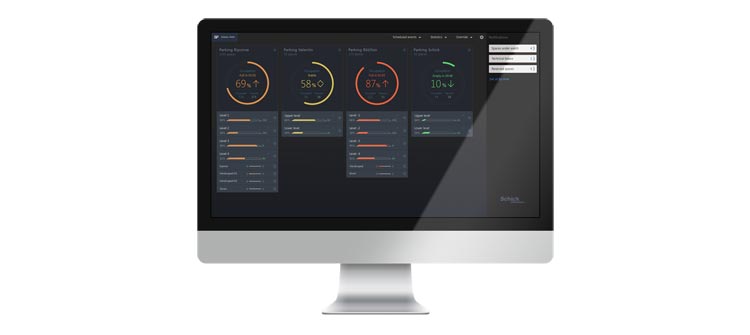 Optimisation and management
To optimise your parking's management, the WinSP software centralises and provides all the data in real time.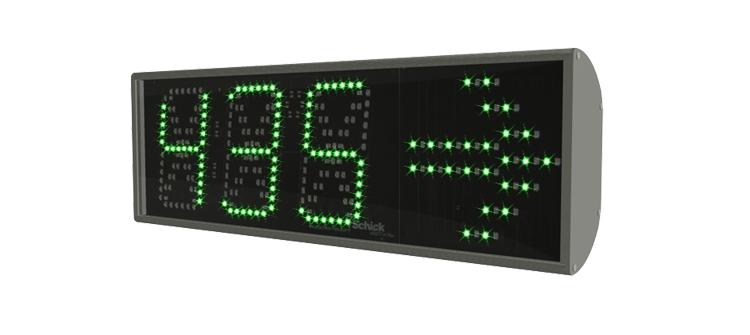 Visual guidance
Thanks to our bright dynamic displays, the user is constantly informed of the parking's situation and is guided throughout their route.