Detection solutions for outdoor parkings
Parking Guidance System with built-in Artificial Intelligence detection
Camera-based outdoor Parking Guidance System
The system is upgradeable and adapts to the smallest and largest car parks. Detection speed is less than 2 s.
A single camera can easily monitor 100 or more spaces and the system accepts as many cameras as needed. Installation is fast, and your existing cameras can even be reused.
Detection of poorly parked vehicles is integrated into the system. Detection is possible even in difficult weather or light conditions.
Never has a Parking Guidance System been so simple and cost-effective.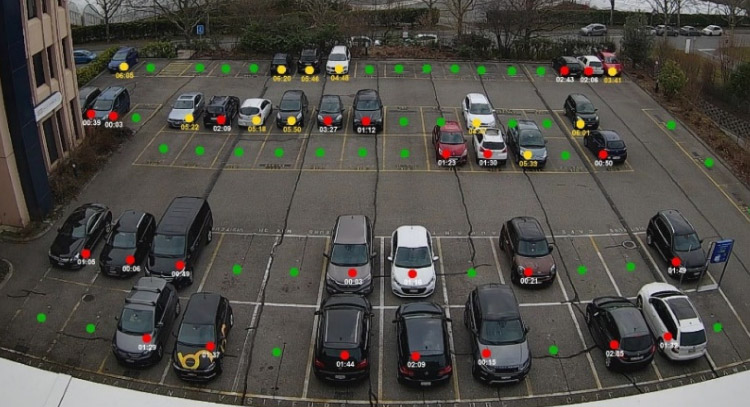 A car park with 73 spaces monitored with a single camera
and a single image concentrator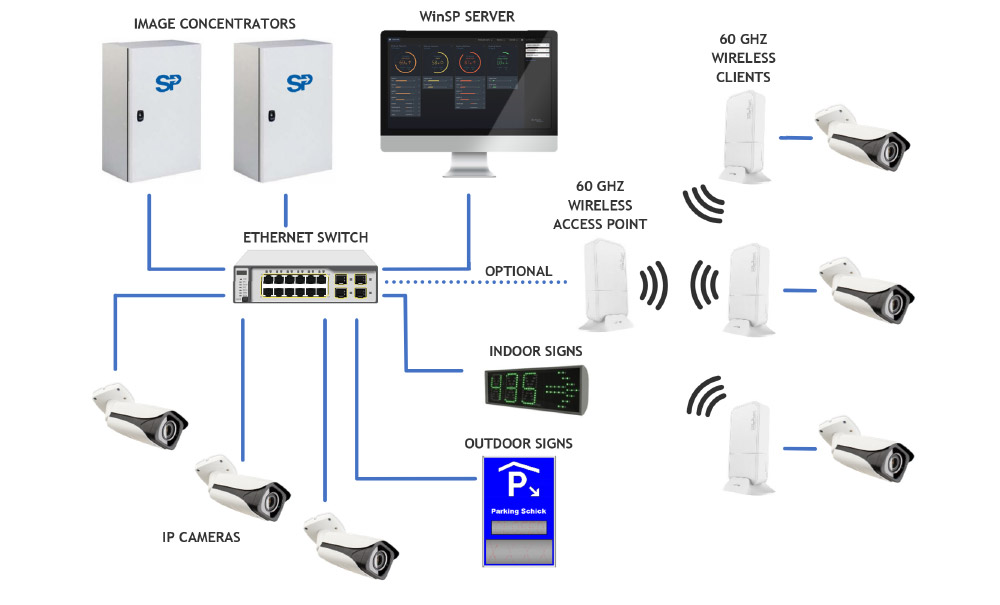 Operator and user benefits
The profitability of the system has been demonstrated in practice

Cities, airports and shopping centres benefit from increased traffic flow by reducing the time required to find a free space

30% of traffic in a city consists of motorists trying to find a parking space

Assisting these motorists to quickly and easily find a parking space has a positive impact on traffic fluidity and therefore user satisfaction, as well as reducing emissions levels

Cars overstaying their permitted parking time can be rapidly identified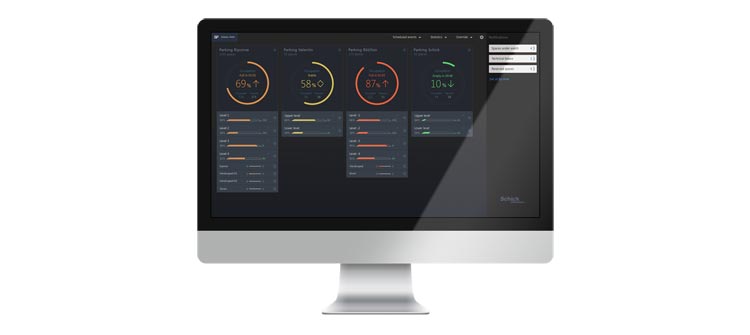 Optimisation and management
To optimise your parking's management, the WinSP software centralises and provides all the data in real time.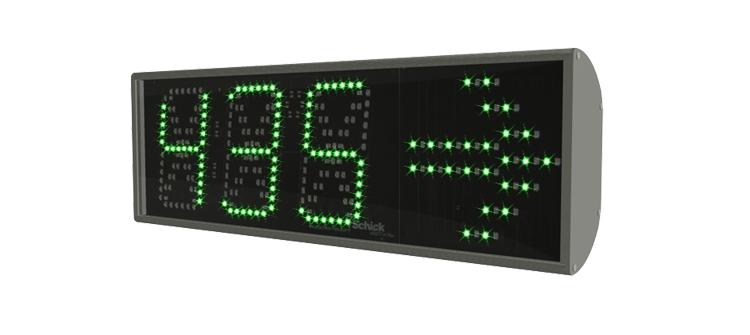 Visual guidance
Thanks to our bright dynamic displays, the user is constantly informed of the parking's situation and is guided throughout their route.